Management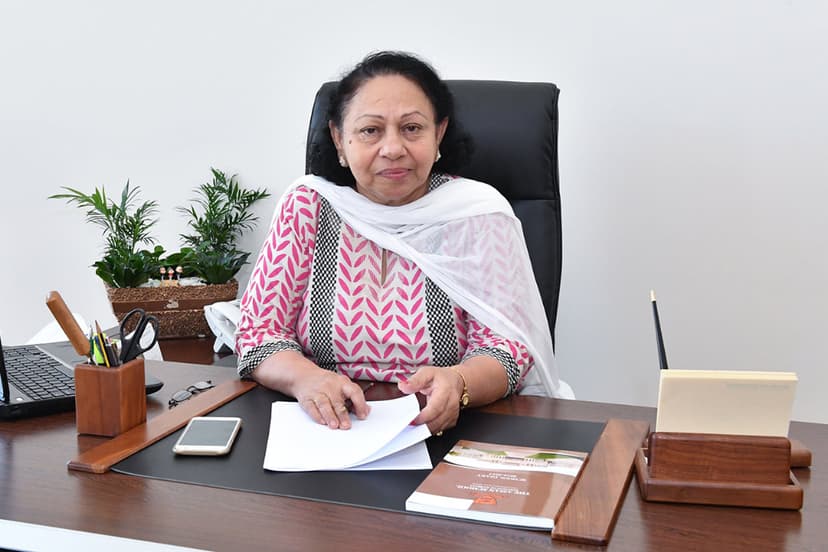 Mrs. Elizabeth Joseph
Managing Director
Mrs. Elizabeth Joseph hails from the state of Kerala, India. She completed both her schooling and her graduation from Kottayam, Kerala with Bachelors in Arts from BCM College. She proceeded to do her Bachelors in Education from Gorakhpur University in Uttar Pradesh. Her teaching and administrative career spanning over 40 years began as a Nursery Teacher in Kottayam. She had over 6 years of teaching experience in St. Thomas School in Benaras, Uttar Pradesh before moving to Bahrain in 1983. She has served as Vice-Principal of the school from inception till July 2009, then as Principal till November 2012. She later moved in to the role of Director.
Her vast experience has helped her to discern closely the constantly evolving needs of schools and varied demands of a changing world that affect the development of a child. She sees tremendous potential and ambience for nurturing the individual needs of each student. It is her goal to pursue global standards that nurture holistic individuals through a student-centric environment.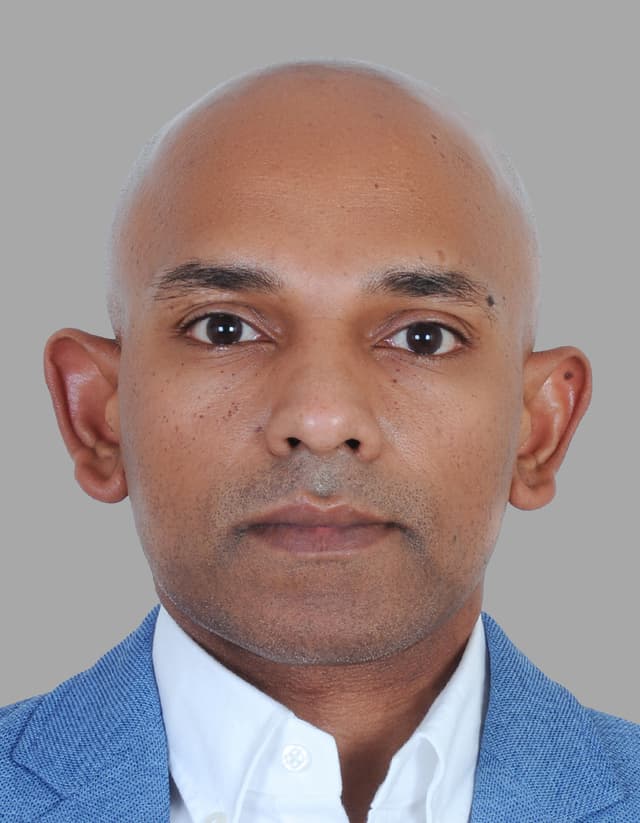 Mr. Vinod Babu
Director
Vinod was educated till Grade 10 at Bombay Scottish School, Mumbai and completed his Grade 12 at Chinmaya Vidyalaya, Chennai. He obtained a B.Tech. in Computer Science from M.A. College of Engineering, Kerala after which he started his career with Satyam Computer Services and later worked with IBM and Accenture both in India and in the US. He left the world of IT and ventured into the hospitality business and started 2 ventures; Rakabdar, a fine dining Indian restaurant and Aira, an ethereal lounge in Bangalore. He then went on to do an MBA at the Hult International Business School, San Francisco. After completing his MBA, he joined The Asian School, Bahrain. He joined the school at a critical juncture when the school was moving to the current 10.75 acre campus in Tubli. Vinod minutely managed every single aspect of this crucial move, a humongous task that involved very long hours, a lot of learning and interacting with numerous vendors.
He has streamlined and introduced multiple processes in the school, implemented the new Website, School Management System, School Email system, Zoom during Covid-19 and was responsible for revamping the School Uniform, Diary, Prospectus & various Forms. 
His love for travel and adventure is only surpassed by his dedication to work. With a keen eye for detail and perfection, he firmly believes in leading by example, humanism, respectfulness, hard work and lifelong learning.