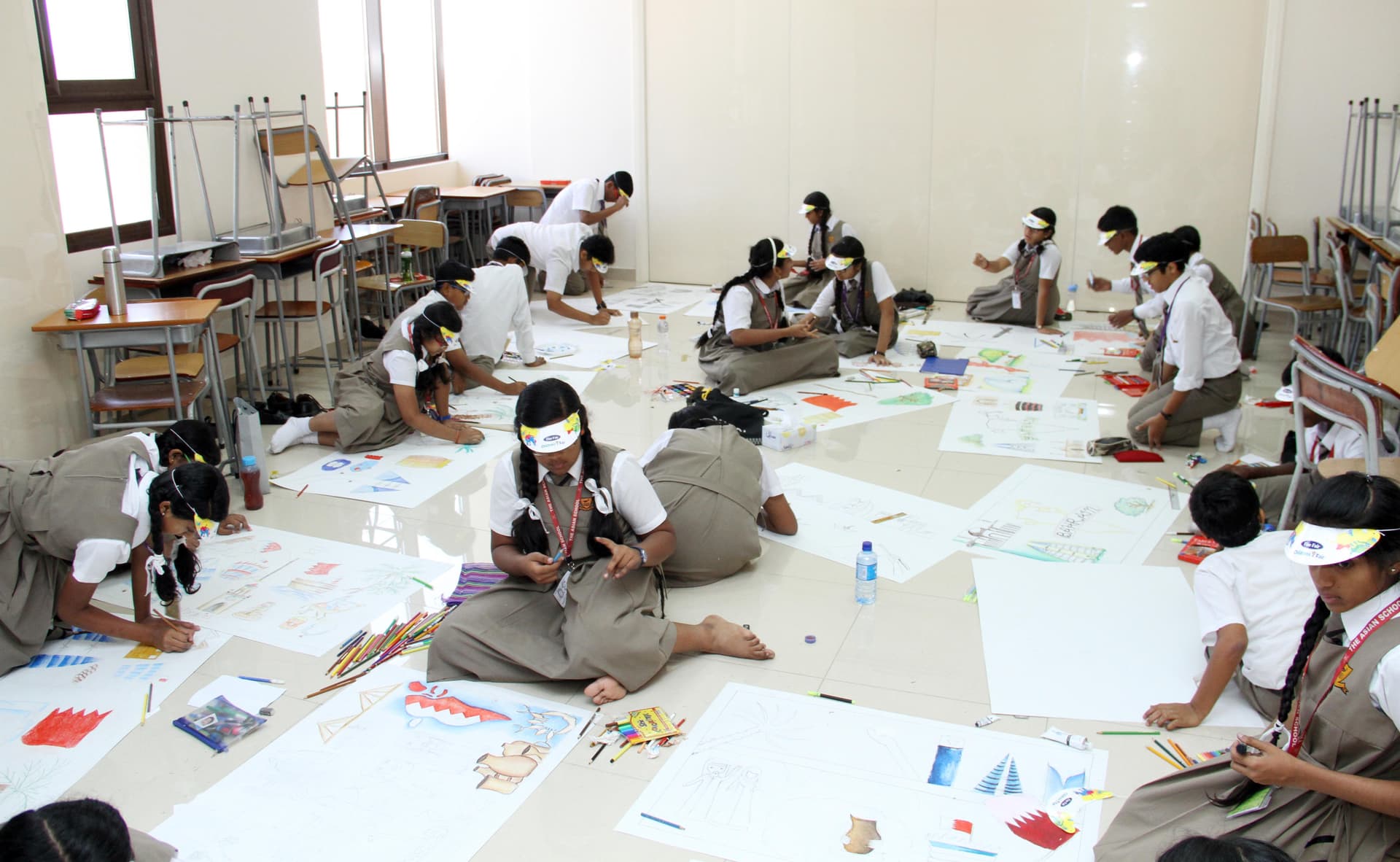 November 14th was a day of celebration at The Asian School. Children's Day is celebrated on this day to mark the birth anniversary of the first Prime Minister of India, Jawaharlal Nehru or Chacha Nehru as he was more popularly called by children. Children's Day is celebrated on Pandit Nehru's birthday as a tribute to him to recognize the special fondness he had for children. As it should be, the day was a great one, full of excitement and joy for the students of The Asian School.
The Principal, Mrs. Molly Mammen addressed the audience and rejoiced with the children on their day. The 'Little Chachas' of The Asian School stole the show at the Chacha Nehru Parade where the children of LKG to grade III dressed as 'Chacha Nehru' competed with each other to win prizes.
Teachers entertained the students with songs and a special fashion show. It turned out to be the highlight of the programme. Grades III, V and VII students performed danced and a skit that was very much enjoyed by the audience.
The Talent Fest 3rd Prize Winners were awarded with medals and certificates. The winners of the Sastra Pratibha Competition were felicitated on stage. The children celebrating their birthday on the same day were called on stage and the school wished them all while singing the 'Happy Birthday' song. The day ended on a happy note with children exchanging sweets and snacks and celebrating in the class.
Further details, if any may be collected from Mrs. Mini Roy Thomas, Events Coordinator, Mob No. 36436406